Bob presents performances and book talks exclusively for adult audiences which can be pure entertainment, history-based presentations, and/or related to topics addressed in his books and other publications.
Book Talks
For each of the biographies Bob's had published by the Wisconsin Historical Society Press, he goes through the same process to develop book talks for adults. He conducts research for the book as if he were writing a biography for adults, he identifies the most important and interesting stories about the subject(s), he writes a biography for children using "kid-friendly" language and concepts, and then he revisits the research and develops a book talk selecting the most suitable material to share with adults. These presentations combine his expertise and experiences as an author, researcher, and professional storyteller.
Carrie Catt, Belle La Follette, and How the Great Battle for Woman Suffrage was Won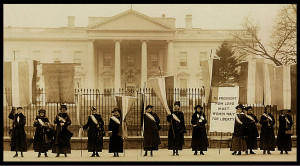 From 1915-1920, Ripon-born Carrie Catt led two million women in the National American Woman Suffrage Association to successfully lobby for passage of the 19th Amendment granting women the right to vote.  An organizational genius and brilliant political tactician, her leadership was one of the most important factors in the victorious campaign for woman suffrage.  She later was a founder of the League of Women Voters.
Summit, WI native Belle La Follette was a leading suffragette who wrote a pioneering column in La Follette's Weekly (later renamed The Progressive Magazine) advocating for women's rights and suffrage, testified before the US Senate Committee on Woman's Suffrage, and spoke throughout the country for women's suffrage, including giving speeches for sixty four consecutive days to advance the cause.  Through her efforts, Wisconsin was the first state to ratify the woman suffrage amendment six days after the Senate passed the Susan B. Anthony constitutional amendment granting women the right to vote in 1919. Belle also was a co-founder of the Women's International League for Peace and Freedom.
2019 will be the 100th anniversary of many states including Wisconsin ratifying the 19th amendment granting women the right to vote.  In 2008, author and Professor Dr. Bob Kann, wrote the biography Bob and Belle La Follette: Partners in Politics, which was published by the Wisconsin Historical Society Press.
Hear tales of La Follette, Catt, and other amazing stories of the courage, perseverance, and political savvy which enabled three generations of women over a seventy-two year period to successfully agitate to win the vote. Experience the drama of the crucial vote for ratification by a young Tennessee legislator who explained, "… I knew that a mother's advice is always safest for a boy to follow, and my mother wanted me to vote for ratification."
Joyce Westerman and the All American Girls Professional Baseball League: Play Ball!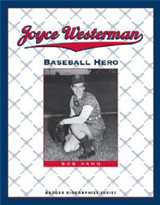 Kenosha native Joyce Westerman played for eight years in the All American Girls Professional Baseball League depicted in the movie A League of Their Own. In this presentation, Bob shares Joyce's stories of growing up during the Great Depression, working at American Motors, playing professional baseball and much more from his biography Joyce Westerman: Baseball Hero.
Joyce Westerman made a BIG difference. In 1930 when she was five years old, Joyce's uncle threw her a ball. Joyce caught the ball and threw it back to him. She was hooked. From then on, she wanted to play ball more than anything else. Before long, she dreamed of becoming a professional baseball player. But when Joyce was a little girl, there was no professional baseball league for women. This didn't stop Joyce from dreaming. Joyce became one of more than 550 women who played in the All American Girls Professional Baseball League from 1943-1954.
Thirty-six years after she quit playing professional baseball, Joyce and the other women from "The League" were chosen to become members of the Baseball Hall of Fame. (Four years later in 1992, Geena Davis, Tom Hanks, and Madonna starred in the movie "A League of Their Own"), the fictionalized account of the league. Joyce and her friends were in the Hall of Fame scene at the end of the movie. Joyce helped change the perception that sports are too tough for women. Whether it was catching a baseball game despite having a broken finger and three fingers taped together or sliding into second base while wearing a skirt, Joyce remained one of the steadfast pioneers of female athletics in the twentieth century. Learn about Joyce's experiences in the league, struggles as a child picking strawberries and tomatoes for 8 hours a day to help her family during the Depression, and challenges working at American Motors when women were not welcome in the work force. Joyce's "can do" attitude in sports and life serve as an inspiration to us all.
Cordelia Harvey: Civil War Angel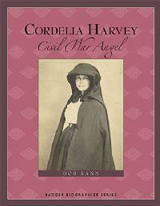 Cordelia Harvey was known as 'The Wisconsin Angel" and "The Florence Nightingale of Wisconsin" for her compassionate and competent care for Wisconsin soldiers during the Civil War. The wife of former governor Louis Harvey, she advocated for better care for hospitalized soldiers, took care of the wounded, gave hope to the sick, and comfort to the dying. In this presentation, Bob shares amazing stories from his biography Cordelia Harvey: Civil War Angel. The tales of Cordelia's early life will focus on her years as a teacher in Southport (Kenosha) and homemaker in Clinton. Louis's rise in Wisconsin politics during the 1850s and his brief reign as Wisconsin's governor in 1862 also will be presented. The bulk of the performance will focus on Cordelia's time in Madison as the First Lady of Wisconsin and her experiences during the Civil War as a nurse, advocate, mother-figure, and much more for Wisconsin's soldiers. The presentation will highlight Cordelia's successful effort to convince President Lincoln to open a military hospital in Madison ("The Harvey Hospital") and its subsequent conversion to an orphanage ("Soldiers' Orphans Home for the State of Wisconsin") in which Cordelia served as its superintendent when the war ended. Located in former Governor Farwell's mansion, both the hospital and orphanage provided care for hundreds of needy Wisconsin soldiers and children. In December, 1862 the Memphis Bulletin reported, "Cordelia Harvey is a true patriot. She has the courage to volunteer to help in dangerous places near where there are battles. She has the good heart to take care of the wounded. She gives hope to the sick and comforts the dying. …what the best, highest, and wisest can do, she is accomplishing."
A Recipe for Success: Lizzie Kander and the Settlement Cookbook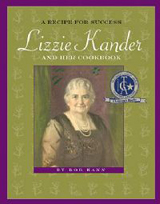 Bob shares tales from his book, A Recipe for Success: Lizzie Kander and Her Cookbook, which celebrates the life of Milwaukee's early 20th century culinary wonder.
Lizzie Kander's Settlement Cookbook assisted numerous young Jewish immigrant girls to learn American-style cooking and the proceeds helped build Milwaukee's first settlement house and later the Jewish Community Center. Join Bob as he shares stories about Lizzie, her cookbook, and life growing up Jewish in America and Milwaukee in the late 19th and early 20th century. Participants are encouraged to bring their own Settlement Cookbooks to the presentation.
Frank Lloyd Wright and His New American Architecture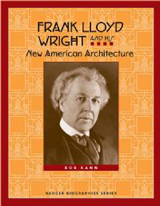 Bob Kann tells stories from his book Frank Lloyd Wright and His New American Architecture. From boyhood adventures to the creation of visionary buildings like the Guggenheim Museum, Bob's biography of FLW chronicles the vibrant life of one of the world's most famous architects. Hear tales how Frank Lloyd Wright designed the Imperial Hotel in Tokyo to withstand an earthquake, leaky roofs, designing more than 1000 different fireplaces, controversies over calling FLW "Mr. Wright" or "Frank," and much more.
Belle and Bob La Follette: Partners in Politics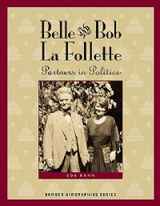 In Wisconsin politics, there is no more famous couple than Bob and Belle La Follette. The father of Progressive politics, "Fighting Bob" was famous for rolling up his sleeves and fighting to reform government corruption. A formidable activist in her own right, Belle was an advocate for world peace, an agitator for the women's vote, the first woman to graduate from the University of Wisconsin's Law School, and Bob's most trusted advisor. Hear tales about the La Follettes lives and their intrepid battles for justice.
Cindy Bentley: Spirit of a Champion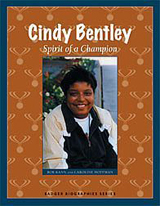 "Cindy Bentley: Spirit of a Champion" celebrates the life of one of Wisconsin's most inspirational leaders and activists. Born with an intellectual disability as the result of fetal alcohol syndrome, Cindy Bentley spent much of her childhood at the Southern Wisconsin Center for the Developmentally Disabled. No one expected her to learn the skills necessary to live on her own. To everyone's surprise, including her own, she did that and much more. With the encouragement of a teacher at Southern Center, Cindy realized she had a deep passion for sports, and the discipline to train and compete. She began participating in Special Olympics, and gained confidence as she worked with teammates to earn medals in tennis, track and field, and even snowshoeing. Chosen as a Global Messenger for Special Olympics International in 2000, Cindy has had dinner at the White House with two different American presidents, traveled around the world, and given speeches in front of thousands of people. In this presentation, Bob shares stories about Cindy's inspirational life and his travels with Cindy presenting school assembly programs before thousands of children in Wisconsin from 2009-2011.
Five Wondrous Wisconsin Women
What do the author of The Settlement Cookbook, the co-founder of the Women's International League for Peace and Freedom, a Civil War heroine known as the "Wisconsin Angel," a Global Messenger for Special Olympics, and a player in the All American Girls Professional Baseball League have in common? All are women from Wisconsin who overcame innumerable obstacles to achieve and excel in their chosen fields during the past one hundred and fifty years. Listen to author and storyteller Bob Kann's tales of extraordinary women he profiled in books he wrote for the Wisconsin Historical Society Press.
Storytelling and Juggling and Magic, Oh My!
Join the fun as Bob shares his favorite stories, juggling and magic tricks, and much more to put smiles on your face in this one-man entertainment extravaganza.